---
Microfiber Dust Mop Pad Refill & Replacement Heads

Nothing Grabs Dust, Pet Hair, & Lint Better!
Whether you clean your hardwood floors at home or a high school gymnasium, you need the easiest, most efficient way to clean your floors. Get free shipping & no minimum order quantity on our microfiber dust mops & make light of even the biggest job. The positively charged microfiber acts like a magnet to attract the negatively charged dust and dirt. Unlike other duster products, you don't throw our dust mops away, just throw them in the wash. Perfect for:
Gyms

Restaurants

Hospitals

Grocery Stores

Janitorial and Commercial Use

All other heavy traffic/large areas
Our Microfiber mops clean better and more quickly while saving money and keeping trash out of the landfills. Why would you choose anything else?
---
"My crews appreciate the versatility of the 18" Mojave Microfiber Dust Mop, Not only does it make ceiling, wall and floor dusting go so much quicker and more thorough, but they love it as a wet mop because the fringe gets right into the edges of the baseboard. And they hold up to countless washings. We use them on all our cleaning jobs, private as well as commercial. "
Jacki E., My Best Friend services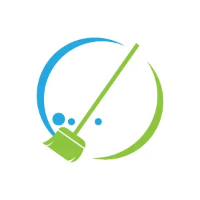 "Mojave Microfiber Dust Mops are our 'go to' dust mop. We find that they remove more fine dust than regular dust mops by getting right into the nooks and cranny's, and they give the floors a little buff and sheen at the same time 😊. Everyone appreciates a little more sheen! "
Jamie M., Damel Cleaning