---
Perfect Window or Glasses Cleaning Cloth! Buy In Bulk
Get lint free microfiber cloths for glasses, lens, windows, mirrors, phones, stainless steel and more! The below selection of microfiber cloths are made to be used to remove streaks on any non porous surface. They are made to be used for drying, are safe and scratch free, and are tightly woven to ensure they are lint free cloths. They'll work great with plain tap water, no liquid chemicals needed! All of our microfiber cloths are machine washable and extremely durable.

If you are looking to remove streaks on larger objects such as mirrors, windows, or stainless steel kitchen appliances we recommend using our best selling Microfiber Glass Cleaning Cloths. You can also get these in our Microfiber Glass Cleaning Pack, which includes 2 additional All-Purpose Microfiber Towels.

For removing oil based smudges and fingerprint on more personal items such as: eyewear, optical, camera lenses, smart phones, tablets, and computer screens, use a lens cloth like our Buff™ Quick Cloths. These come in 6 fun designs and make cleaning so much easier, you'll just have to click on them and see for yourself!

Get a clear and streak free shine! ORDER TODAY

---
"We absolutely love the Microfiber Glass Cleaning Cloths we get from Microfiber Wholesale. We can clean glass and mirrors, leaving them streak free, even without using any chemicals! They are AWESOME!"
Marlo K., Deserved Comfort Housekeeping LLC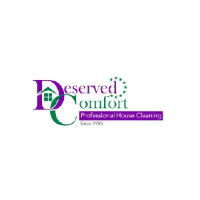 "These Microfiber Glass Cleaning Cloths are very effective in leaving crystal clear and residue-free surfaces. Unlike standard microfiber cloths which still manage to leave some residue and streaks behind even after several wipes, these are so effective that wiping once is all that's needed, saving valuable time."
Amy M., Peach State Cleaning Solutions