---
Our microfiber wet mop pads are great for any hard surface.

We have a variety of sizes so whether you're looking to clean in small spaces or a large open space, we've got you covered. The microfiber mop pads are super easy to assemble: just drop the pad and stick it to the mop with our Velcro©-like material that holds the microfiber pad tight and secure. Durable enough for professionals but convenient enough for homeowners, our mops are cleaner than dirty traditional mops but more cost efficient than disposables. When you're done with the job, just toss the pad in the washer and start again tomorrow. So easy you'll kick yourself for not trying it sooner!

---
"At 4 Higher Cleaning LLC. I am always looking for great cleaning products to compliment my high benchmark results and that is why I have partnered with Microfiber Wholesale. Buying my microfiber products from them like the Microfiber Wet Mop Pads seemed like a no brainer to insure my customers are very satisfied with my services. Its what they do best offering the best made microfiber cleaning products for home and business that you can put to work right from the box without fail. Comparing their products with what others offered convinced me hands down that this is the absolute best decision you can make for your business and investment."
Pilar D., 4Higher Cleaning LLC

"We mop all floor surfaces using the high quality microfiber mop pads we get from MicroFiber Wholesale. We purchased the 18" Premium Microfiber Wet Mop Pads. They cost a little more, but investing in the premium pads makes sense. They are of such quality they are rigid, or stiff unlike limpy ones. My cleaning technician's love them as well. They are east to use and most of all get the job done well. Just rinse or change pads frequently as you should with any mopping job. We find even with very dirty floors, they are very effective the first mopping. We love the quality, prices and the people at MicroFiber Wholesale. they have deserved a spot as one of our frequently used vendors."
Clinton J., Agape Clean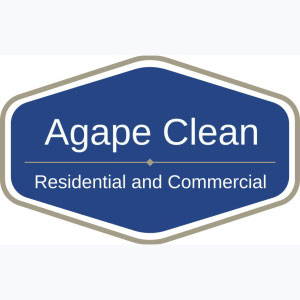 "I use the white Microfiber Scrubber Mop Pads from Microfiber Wholesale because:
1. One look and I can tell if the floor is coming clean, can't do that with blue pads.
2. There is nothing they won't get up off the floor with little to no scrubbing. When you do need to scrub, ust put your foot on top and scrub, the spot comes right up.
3. When I first started using the white scrubbing pads they would not always stay put, now they do. They will fall off when you have them too wet but that is not good for wood floors, so it is a way for you to know to wring them out a little more.
I refuse to use any other pads, and rarely have issues with dirty floors."
Debra B., Maid By Design