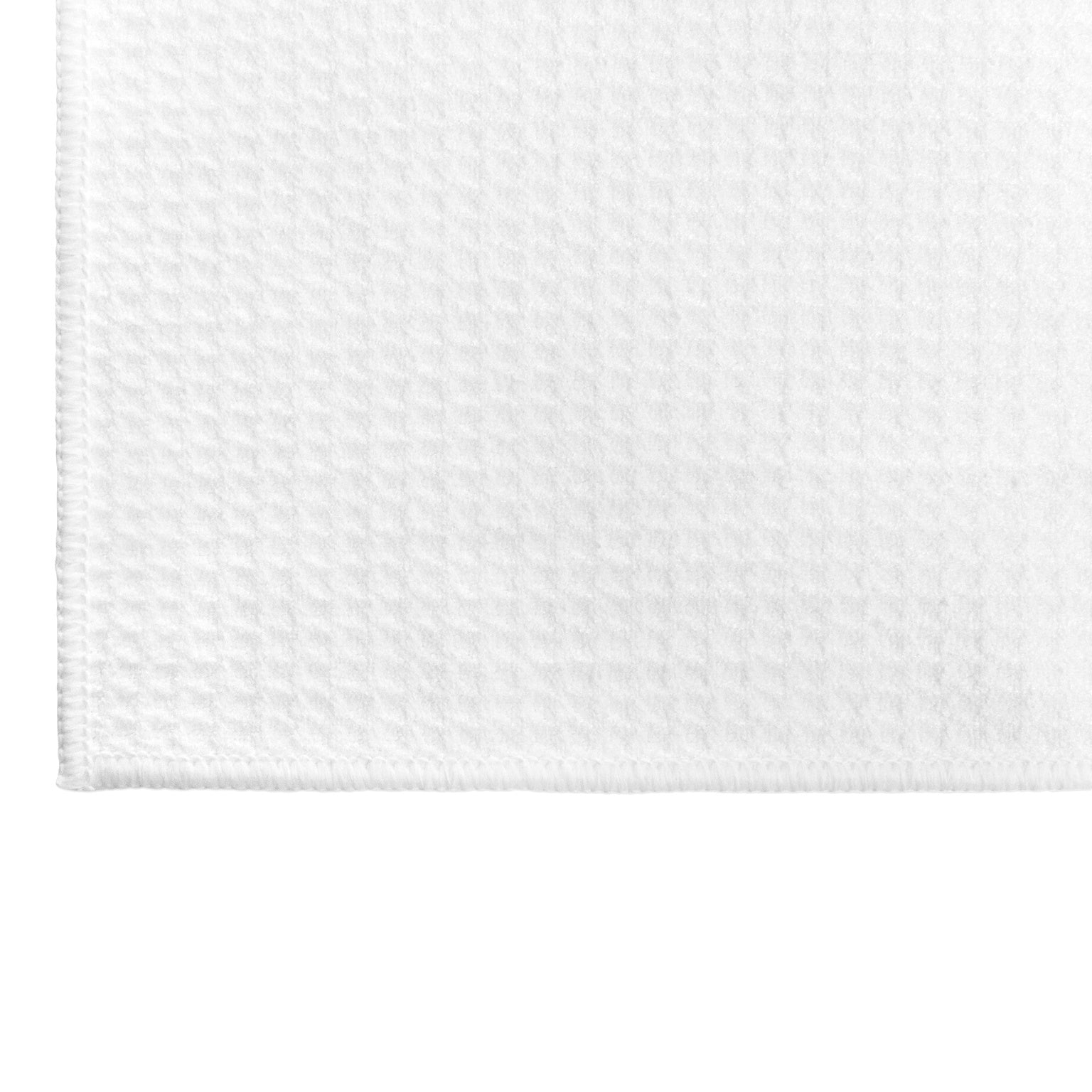 Printed 16"x16" Microfiber Waffle Towel
Save

$-3.49
$3.49
/ each
On all domestic orders. No minimum required.
ITEM NUMBER: PMWT1616-W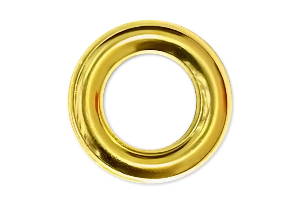 Add Grommets - Installed On Towel
* Please add the qty of grommets to match the amount of towels you are adding to your cart above.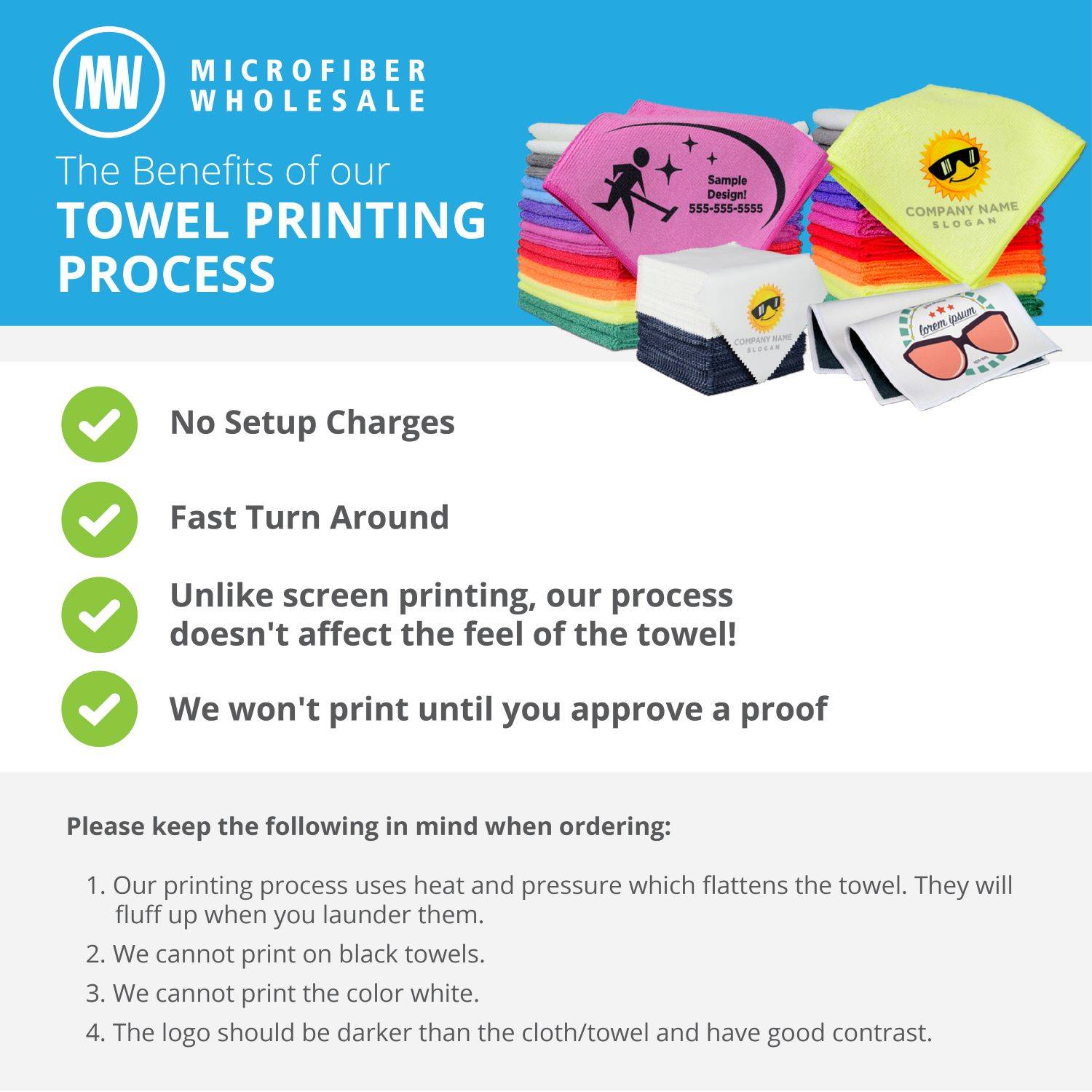 No Art Charges ♦ No Limit to the Number of Colors ♦ Fast Turnaround

We can customize your microfiber towels with your logo, contact info, and just about anything else you can imagine! We do the dye sublimation printing in-house and, unlike screen printing or silk screening, the process we use doesn't affect your ability to use the towel. In fact, the printed area doesn't feel any differently than the rest of the towel!
Sublimation Waffle Towels
Product Details
Construction

: Microfiber Wholesale's 16"x16" Microfiber Waffle Towel is specifically designed for drying. This sublimation waffle towel is made up of hundreds of thousands of split fibers which allow the cloths to absorb up to seven times their own weight in liquid. The high-low construction allows liquid to be picked up in the high sections and then it wicks away to the lower sections which leaves a dryer surface of the towel. This means you can dry longer with the same towel. Our Microfiber Waffle Towel are constructed from woven polyester / polyamide blend microfiber. The edges of the towels are sewn with over lock stitching which greatly increases the life of the towel. When cared for properly our Microfiber Waffle Towel can last hundreds of washings.
Uses: Our Microfiber Waffle Towel is best used as a drying towel. The design of the towel makes it great at soaking up liquid and then releasing it when wrung out by hand. It's great for use in kitchens to dry dishes and leave them spot and streak free. They're also great for soaking up spills on hard surfaces as well as carpet and upholstery. Our microfiber waffle weave towels are very good as a window cleaning towel, the ability to wick moisture away from the surface of the towel also works with dust and dirt on windows, leaving cleaner dryer high spots on the surface of the towel.
Method: Depending on what you're using the towel for you can use it either open like you might use a washcloth or folded into quarters. For drying dishes, pots and pans it's usually most effective when used open, then as you move onto counter tops you may want to fold it twice ad use it as a wiper. The same goes for windows and mirrors, it's usually best to use it folded up. The reason for this is when the towel is folded you're leaving areas of the towels completely dry so when you move onto the next window you'll be able to refold the microfiber towel and have a new dry surface.
Size: 16"x16" (40cm x 40cm)

Colors:

Dark Blue and White

Blend: 80% Polyester / 20% Polyamide

Denier: .1-.2

Weight: 360 Grams per Square Meter

Edges: Over Lock Stitching

Optional Grommets: We use standard brass #2 grommets which have 3/8" diameter opening. Please contact us via phone or email before ordering
Why buy from Microfiber Wholesale?
Personal

Service
We're here to help. Contact us by phone, email chat.

Quality Products
Designed for cleaning pros to be efficient and effective.

Expertise
We've been in business for over 70 years and have a wealth of info in our knowledge base.

Oh, and Free Shipping and Returns!
Other items you might be interested in