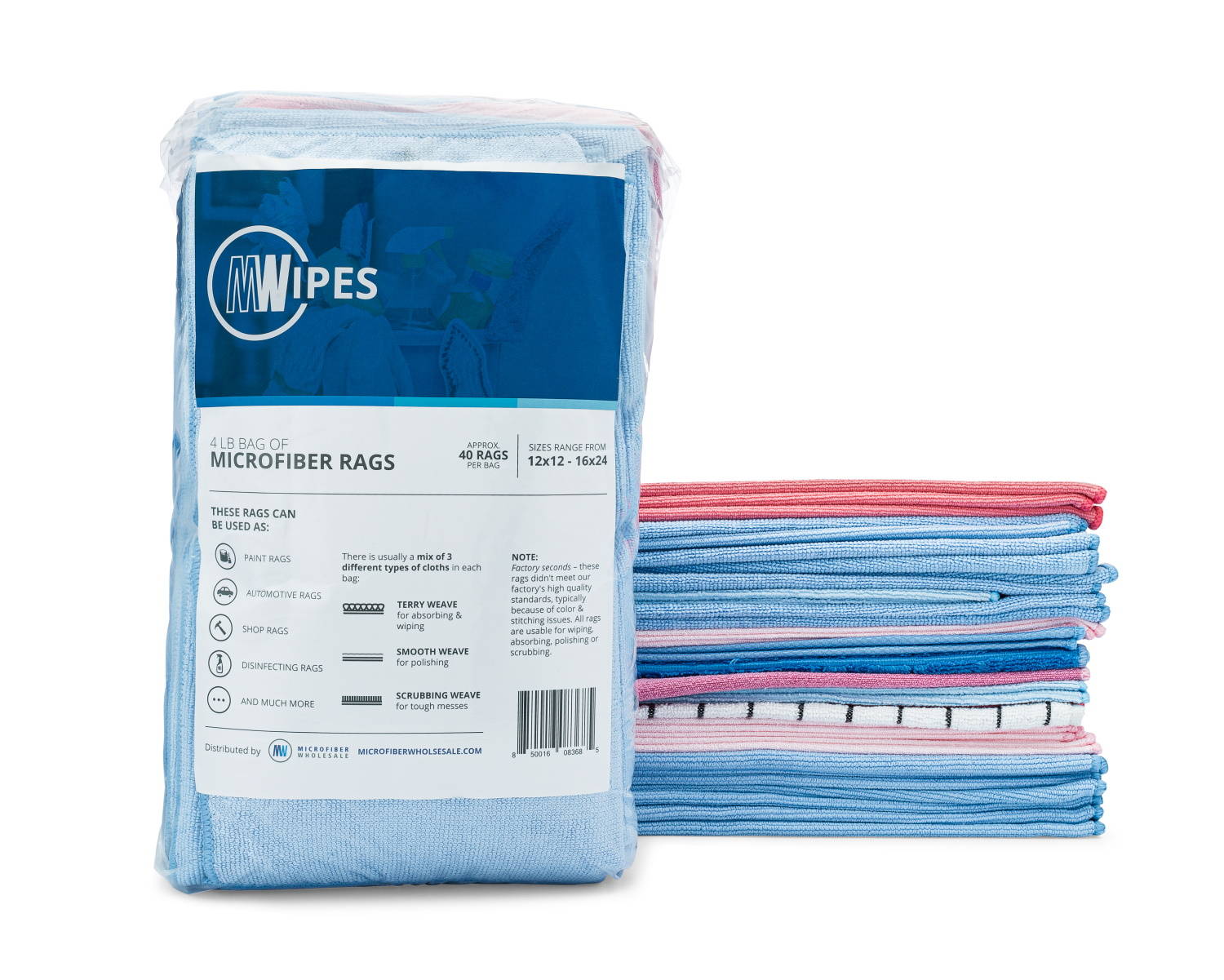 Bag Of Rags Now On Amazon
Get our Mwipes™ Bag of Microfiber Rags now on Amazon! This 4lb. bag comes with an assortment of microfiber rags for cleaning, scrubbing, and drying. These are a much better cleaning alternative to using T-shirt rags or gross old towels to clean with. It contains a mixture of towel types, with different microfiber weaves and sizes to help you accomplish a wide variety of tasks. Because these rags are factory seconds (see note below), each bag contains different assortment of rags, there is no guarantee you will get x amount of each. 
Note: These rags are factory seconds, which mean they didn't meet our factory's incredibly high quality control standards typically because of color or stitching issues. All rags are suitable for wiping, absorbing, polishing or scrubbing.
Written by
Melissa Homer
Chief Cleaning Officer at Microfiber Wholesale
VIEW WEBSITE
Melissa Homer is a professional cleaning expert with over 20 years experience in the commercial and residential cleaning industry. She is a highly trained cleaning professional, business consultant, and educator that specializes in cleaning product testing and research, premium surface care, cleaning safety, cleaning procedure efficiency, training documentation, and cleaning damage repair. Melissa has worked for some of the biggest names in the professional residential cleaning industry, including P&G Professional and MaidPro. She has been interviewed and quoted in numerous leading publications such as Martha Stewart Living, Real Simple, Consumer Reports, Better Homes & Gardens, U.S. News & World Report, and The Washington Post.
Easiest Way To Mop Your Floors
---